Trotec Laser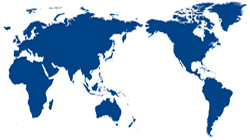 About Trotec
Trotec is the world's largest manufacturer of flatbed laser machines for marking, cutting and engraving solutions. Founded in 1997 and owned by Trodat, the world's largest stamp manufacturer, Trotec boasts machines in over 90 countries across the world, 16 international subsidiaries and more than 450 employees.
A recognised leader in its field, the Trotec range of laser machines include desktop entry level solutions and the Speedy and Speedy flexx series plus large format flatbed laser machines. In addition, the galvo range of SpeedMarker and ProMarker series are world class.
Setting new standards is what we do. The Speedy flexx series is a statement of our commitment to pushing new boundaries. This series was the world's first laser machine to combine two laser sources, CO2 and fiber, in the one machine which results in numerous applications for our customers.
Trotec Australia and New Zealand is the leading laser manufacturer in this part of the world. Trotec is the only laser company to have a presence across Australia and New Zealand with its own showrooms and laser demonstration centres in Brisbane, Sydney, Melbourne, Adelaide, Perth and Hamilton NZ. This is supported by factory trained support team.
Global Organisation
You can find Trotec offices in:
Austria (headquarters), Germany, Switzerland, France, the Netherlands, Great Britan, Italy, Poland, Russia, China, Japan, USA, Canada, South Africa and Australia.
Distribution and service centres
In 90 countries around the world.

OPEN HOUSE
Come along and see Trotec laser machines at our premies 4-6 De Leeuw Place, Te Rapa Hamilton.
Please call to make an appointment.
Trophy Wholesalers (NZ) Ltd, Hamilton
Trophy Wholesalers (NZ) Ltd is the New Zealand distribution and service centre for Trotec laser systems and TroLase laminates.
We've been a customer of Trotec since 1999 and have owned and used many Trotec laser engraving systems in that time.
We have an advantage, we are marking many types of materials daily, and can give advise based on experience.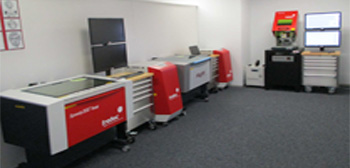 In House
We have a showroom with a demonstration and training facility at our Hamilton premises. We also have some stock machinery in Hamilton. In addition we can source from Trotec Australia's inventory of over 100 stocked machines. In a hurry, we can have a solution at your premises in 1-5 days.
We also stock a comprehensive range of spare parts in Hamilton, and have a laser technician and the full backing of Trotec Australia.
Trotec Materials
Trotec now offer a wide selection of laminates designed for engravers and sign makers. Trotec's expertly produced material requires fewer passes when engraving and post production cleaning is significantly reduced with minimal sticky edges and residue.
We stock in Hamilton the most common colours, offering overnight delivery NZ wide. We can also source from Trotec Australia's full catalogue of over 400 laminate colour combinations.
Want to see Trotec Lasers doing real work?
Trophy Wholesalers (NZ) Ltd is production business, we have a Speedmarker 1300, Speedy 500 and Speedy 400 flexx working daily. Come in to our Hamilton premises and see them working. Bring a sample and we'll see if a Trotec Laser is the right solution for your application.
View the full range

www.troteclaser.co.nz

www.facebook.com/Troteclaseroz

www.instagram/TrotecNZ
Contact
Trophy Wholesalers NZ Tel: 0800 TROTEC ( 0800 876832 )
Trotec Australia Tel: 1300-TROTEC ( +61 1300 876832 )