Speedy 360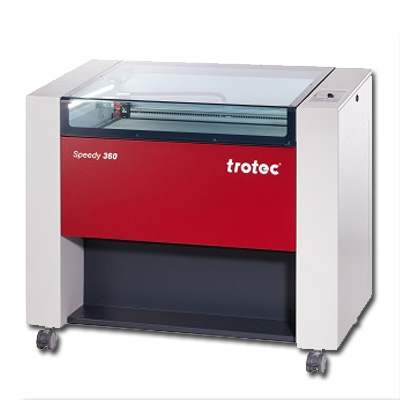 Highest efficiency at smallest footprint
Suitable for entry level users as well as professional engravers.
Speedy, the fastest and most productive laser machines in the market.
Closed construction, essential components are protected from dirt and dust. This is why you can operate without virtually any maintenance and cleaning requirements.
Low maintenance costs result in higher up-time and lowest cost of ownership.
Available with a CO₂, a fiber or even both (flexx) laser sources in one laser system.
Work Area, 813 x 508mm
Max Height Workpeice, 210mm
Laser Power CO₂, 40 - 120 Watts
Laser Power Fiber, 12 -50 Watts
Overall Dimensions, 1221 x 790 x 1055 mm
Max. workpiece height is based on standard lens: CO2: 2.00"