ProMarker 300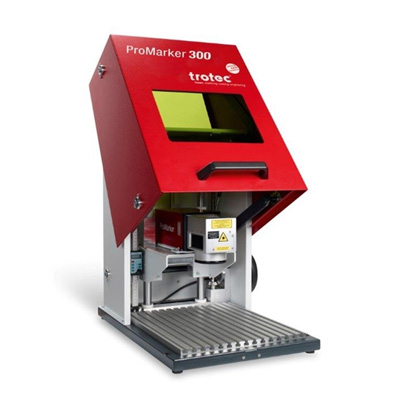 Professional laser marking easier than ever
Compact laser marking stations. Easy to handle – just like an office printer , versatile marking field. Quick and durable markings. The ProMarker 300 is a class 2 laser package.
Max Work Area, Up to 180 x 180mm depending on lense
Max Height, 250mm
Laser Power Fiber, 10 - 20 Watts
Overall Dimensions, 572 x 653 x 851mm
Max. workpiece height is based on lens F-100. A larger lens will increase the focal length, which reduces the max. workpiece height.